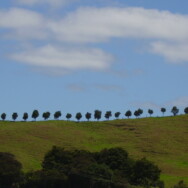 Add value to your industry association membership by partnering with the leading employment advisory team.
Advicewise People work with some of New Zealand's most effective national industry associations.  Providing their members with a service that is one of the most valued parts of their membership.
Services to suit the needs of your members
We will work with your organisation to develop a  suite of services that deliver the most needed support to members.
Branded and Industry specific
The services offered can be branded with the association's name.  Position descriptions and other employment documentation is specially drafted to suit the roles in your industry.
Confidential to members
All contacts made to Advicewise by your members are confidential.
Conferences, Seminars and Training
We will participate in your conferences, offering presentations, clinics and training courses.
Services you can choose to offer
Nationwide 0800 Adviceline services
Employment management guides
A toolkit of up to date documentation to suit your industry (on your member only website – or hosted by us
Articles every month for your monthly magazine or newsletter on topical employment or business management topics
You let us know what your members need and we can provide it.  For instance with WANZ,  Advicewise provides an employment management advisory service  plus an OS&H system and advisory service, credit / contracts / getting paid service and a weathertightness advisory service.